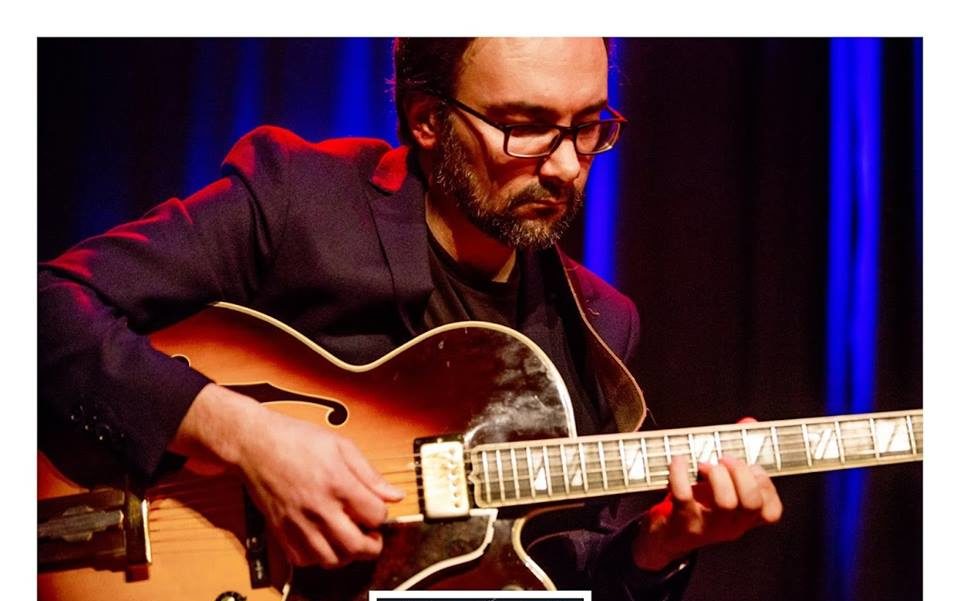 In 2009 Ramsy received his master degree in "Jazz-guitar" under the tutorship of Martijn van Iterson and Hendrik Braeckman at the conservatory of Antwerp.
Ramsy followed workshops, lessons with Nelson Veras, Martin Taylor, Jonathan Kreisberg, Fapy Lafertin, Tcha Limberger,..
Today he is active in several groups playing at different stages; festivals, CC's, events and clubs,….
In more quiet moments he likes to work on new material.
Ramsy plays different styles but his heart goes out to acoustic Jazz.
Ramsy developed a style rooted in tradition but with an ear open for the new sounds of today. Inspiration is found in life and in all the great musicians: Django, Wes Montgomery, Joe Pass, Peter Bernstein, Bach, …
Ramsy teaches guitar and ensemble at the academy of Sint-Niklaas.
After a degree in philosophy & communication, Ramsy followed the stage "Jazz au Vert" in 2004 where he met Paolo Radoni. This encounter with Paolo got Ramsy to study at the Royal Conservatory of Brussels. His teachers were Paolo Radoni, Jean Louis Rassinfosse, Fabrice Alleman, Pirly Zurstrassen, Arnould Massart, Jean Pol Danhier, Michel Hatzi Georgio….